Tired of the same old sex routine? Sex is slowly becoming a far and distant activity and your plants are starting to look pretty darn sexy? Your hornier than a dog and you've started masturbating in the car, at the office, when your home alone? You've even thought about humping your yoga instructor's leg? It's time to take a look at your sex life. It's not him, it's not you, then whose fault is it? It's both your fault. Your stuck in a rut and neither of you know what to do and you expect things to change on its own. WAKE UP! Nothing is going to change if you don't take initiative and make a change. Don't expect a new sex drive to come knocking at your door, that only happens in the movies and this is real life.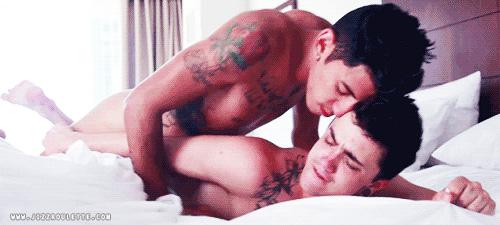 First step is admitting your sex life is running around in circles like a headless chicken. Once you've admitted that fact, you can now focus on making the right changes and implementing some new kinky techniques that will forever change your life and get you better sex. You could be enjoying the best sex of your life this month!
TECHNIQUE 1 – ROLE PLAYING AND KINKY SCENARIOS
Number 1 on the kinky list is of course Role Playing and making up scenarios. If you've never done this before you'll definitely get a kick out of it. Talk to your partner and figure out what gets his motor running. Does he like firemen? Or would he prefer sexy lawyer? Find out both of your tastes before working up scenario. You need to decide who will be who and what will be the subject of your meeting. Has there been a fire where one of you was a victim then the cute fireman saved your life and now you want to repay him in every way possible?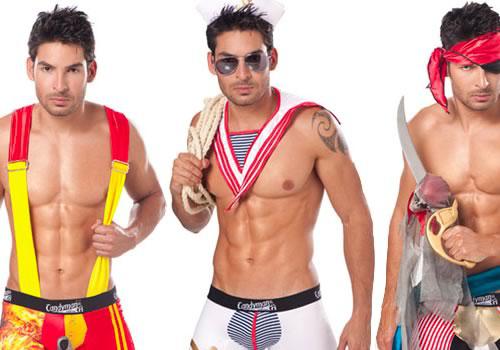 Or are you a sexy bartender looking for a good fuck at the end of your shift?
Once you've figured out your roles and the scenario, you are ready to begin. If you need costumes you should think in advance and either buys them on Ebay or get them at a local costume shop. Just by looking at costumes you might get some ideas.
You now both need to move out of your comfort zone. This is where your awesome acting talents come into play. It will be so much more fun if you really get into it so don't be shy and give it all you've got. Imagine yourself playing the lead role in a movie and give it your all.
The best part of roll playing is that you can be anyone and anything. Have you always imagined yourself a professional skier or maybe you would rather be president and have your partner blow you in the oval office? Anything is possible. Your only limitation is your imagination.
TECHNIQUE 2 – SEX IN PUBLIC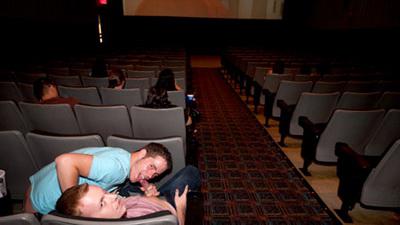 This is definitely my favorite. If you've never done this before, wow, are you in for a surprise. This doesn't mean to throw everything off the table at a restaurant and fuck right then and there that just might get you arrested and even if the prisoner- guard relationship sounds kind of hot you'd best better keep it for the bedroom.
There is a difference between sex in public and sex in the spotlight. Sex in public is discrete, silent and oh god is it exciting. Sex in the spotlight might get you arrested again depending on what type of place you're in! You need to find a dark corner and make it yours. In a public bathroom (if it's not gross), under stairs in a restaurant, in an abandoned hallway of a mall, in a really dark corner of a night club.
Sex in public doesn't mean only intercourse. You can give your partner a hand job under a table or suck his dick in the back row of an almost empty movie theater or even let him stand in front of you with the back of his pants down and you're the one moving to the rhythm. A club is a great place because it's loud, people are drunk and don't really care about what you do. Always make sure you are discrete! The exciting part is not getting caught 😉
TECHNIQUE 3 – USE A DOUBLE DILDO
Of course almost everyone has and uses a dildo but if you're reading this you want to take it to the next level. I suggest getting a double dildo where both of you will be able to share the pleasure and eventually orgasm at the same time.
If you're not sure on how to use a double dildo there is a ton of videos on the internet that will show you exactly how to go about it.
TECHNIQUE 4 – HAVE LIVE WEBCAM SEX
This one is gonna knock your socks off. I know it's not for everybody but I suggest you try this at least once in your life; it's a hell of a thrill. If you don't know how to go about webcam sex I suggest you try Jizzroulette , the best place where you can webcam sex like a pro.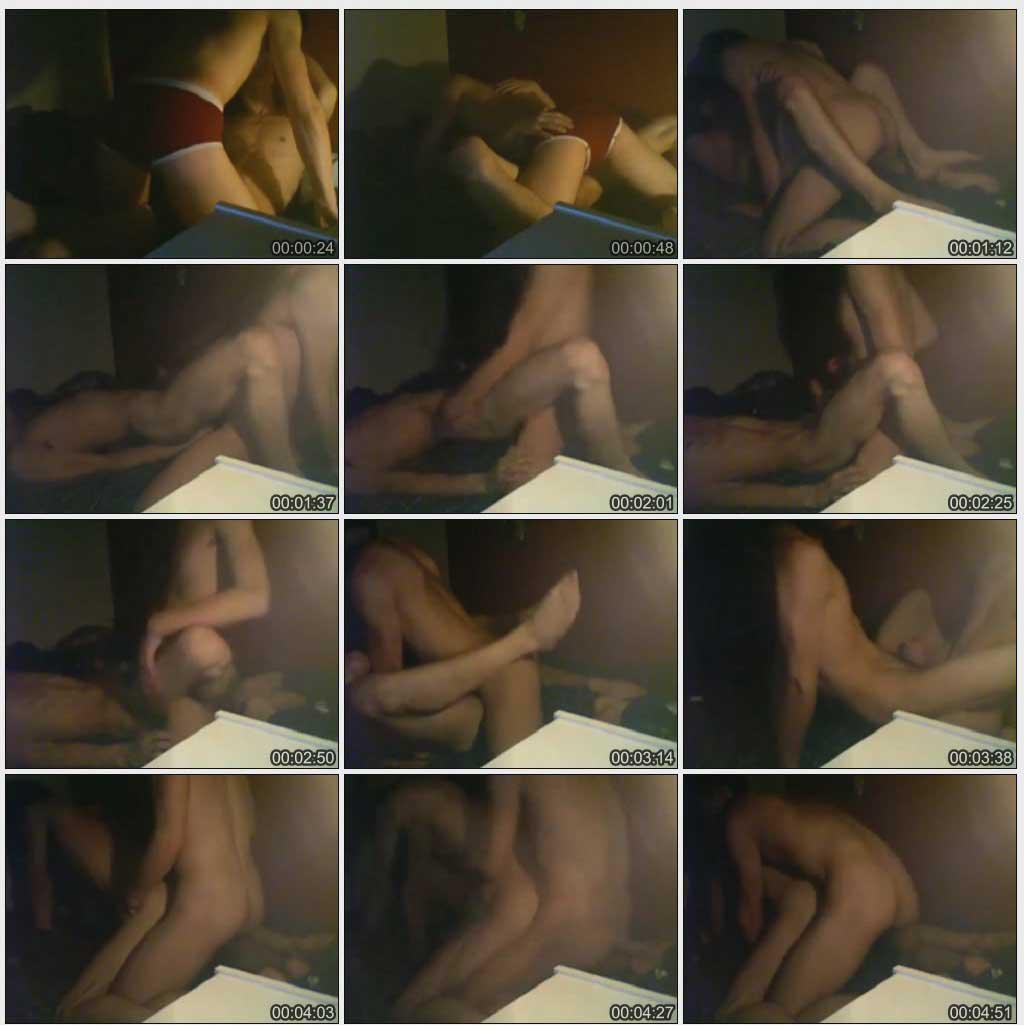 Make sure you find the right place to webcam and always keep an eye on the camera to make sure you don't reveal your faces to the spectators. Let me tell you having hundreds of people watch you have sex and fuck the brains out of your partner is so thrilling and exciting that it might become a repeat technique for you. Having everyone complimenting your tight little ass and your partner's huge and hard dick is really sexually overwhelming. It totally gets both of you to give it all you've got and give the sex show of a lifetime. Who knows, maybe you'll love it so much you'll start making a living doing it! To get paid for sex with your partner could it get any better?
TECHNIQUE 5 – MAKE A SEX VIDEO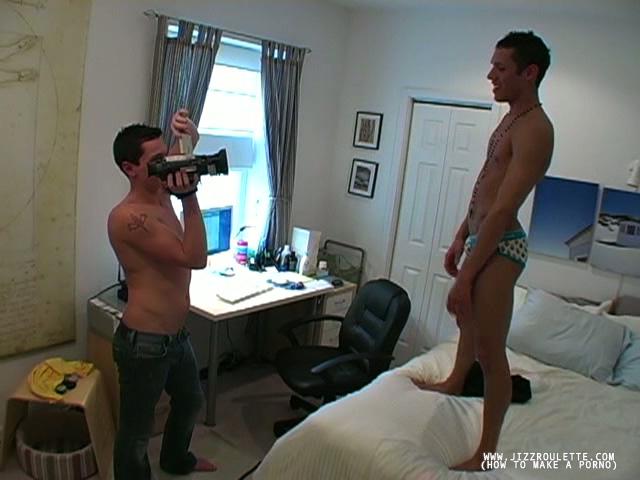 Sounds easy right? You might be wrong. A lot of work goes into making a porno. You have to think of everything from wardrobe to lighting to preparation and not forgetting the editing. This kinky little stunt might take a little more work than all the other techniques but it's definitely worth it. You will be able to watch this exciting porno over and over again and it will remind you of how good the two of you are together and how great the sex can be.
It's time to stop the routine and get Kinky. Getting kinky with your partner will help your sex drive, revive the flame and get you fucking more regularly and have more fun than you've ever had. These techniques can obviously only help you further your relationship so go on, get kinky and get the best sex you have ever had.